The Best Texas Wineries
Called "glamorous" by Food & Wine magazine, Becker Vineyards is located on 86 acres, which include a reception hall, a bed and breakfast cottage, lavender fields, and, of course, a winery. What's more romantic than getting married beneath an ancient Oak tree, on grounds overlooking the lavender fields? Or you can host your next reception, party, business conference or special wine dinner at the Lavender Haus Reception Hall, with its wrought iron chandeliers and oversized fireplace. The owners, Richard and Bunny Becker, established the vineyards in 1992 and it has since grown to become one of the area's most well-respected wineries in Texas. Make time for a visit to their tasting room, which is complete with a working stone fireplace and antique bar that were originally part of a 19th Century bar called the Green Tree Saloon. The vineyard is open year round for tastings, tours, and picnics. 

Woodrose Winery is about as low-key as vineyards come, in a decidedly Texan way. The vines were originally planted in 1999 and in 2005, Mike Guilette and his family purchased the vineyard. They continuously work to grow the production of the winery, increasing production by 20 percent each year since taking over ownership. They recently added a 3,000 square foot deck to their tasting area, where guests are welcome to sit back and taste their wines accompanied by a cheese plate, and where local musicians often provide entertainment. 
For the owner of Alamosa Wine Cellars, Jim Johnson, making wine is a labor of love. He began his journey into winemaking with an education from the University of California at Davis, the best oenology school in the country. He worked his way through vineyards in California and Texas, working as a winemaker at Slaughter-Leftwitch before purchasing Alamosa with his wife, Karen, in 1998. Their vineyards benefit from a 1,200 foot elevation, and every varietal is chosen for its ability to grow in warm temperatures, flown in from Italy, Spain, and the Rhone. The tasting room features a bar from Karen's parents' mercantile store and an oversized San Saba sandstone fireplace. Among their 12 bottles, their Tempranillo, El Guapo Grande, has received praise and recognition. 
Fall Creek is the original vineyard of Texas Hill Country, owned by the pioneers of winemaking in the area, Susan and Ed Auler. The couple established the vineyard in 1975 after noticing the similarities between the soil and the climate in Texas' Hill Country and the south of France. They're well known for their generosity in helping other local winemakers establish their own vineyards. Their own winery combines new technology with age old traditional winemaking, and this has proven to be a winning combination. Their Meritus wine has received accolades around the globe for its silky, dark berry flavors, slightly different with each passing year. Their 2003 Meritus received a double gold medal at the 2006 Tasters Guild International wine competition. 

Franklin and Bonnie Houser purchased the 103 acres of land that are now Dry Comal Creek Vineyards back in the 1970s as a getaway home for their family. In 1992, they planted 4,000 vines and began producing wine three years later. The winery has endured some tough times, battling floods and diseased wines, but through their endurance they've come to find what they're best known for -- Black Spanish Wines, which they produce with great success. There's nothing snotty or uptight about the tasting room at Dry Comal Creek; in fact, guests are encouraged to get a little rowdy if they want to! Their 1096 port took the gold medal in the 2010 San Antonio Wine Competition, and they've won numerous other awards for their Black Spanish Wines. 
Flat Creek Estate is owned by Madelyn and Rick Naber, who purchased the property in 1998 and have since turned it into a thriving winery that produces 10,000 cases each year. In addition to tastings, Flat Creek Estate has its very own bistro, which offers three course paired wine lunches daily, as well as weekend brunches. Their elegant event center is the perfect venue for parties and galas. The soaring ceilings and open pavilion were constructed in Tuscan Hill Country style, with vineyard views, covered porches, and a granite wine bar. They regularly hold events on-site and participate in food and wine festivals.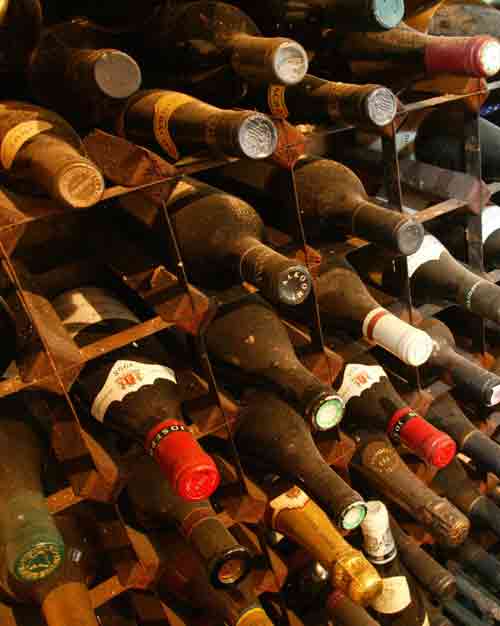 Howard and Angela Moench purchased the land that became Stone House Vineyard in 1996. They take a labor-intensive, hands-on approach to making their wines, which have won numerous local and international awards. Their 6.5 acres of Norton vines produce a red wine called Claros, as well as a Chardonnay, Semillon/Sauvignon Blanc mix, Tempranillo, Shiraz, and several dessert wines. Stone House hosts special events and their own event dinners in their tasting room, which is open to the public on Thursdays, Fridays, Saturdays, and Sundays.
Spicewood Vineyard was originally opened by Edward and Madeleine Marigold in 1992, and is now operated by the Yates family. Their 5,000 square foot winery includes a tasting room, special events room, wine making facility (which has the storage capacity for over 10,000 gallons of wine) and a covered pavilion and fountain, which are perfect for picnics. The winery is open to the public from Wednesday through Sunday, and by appointment on Monday and Tuesday.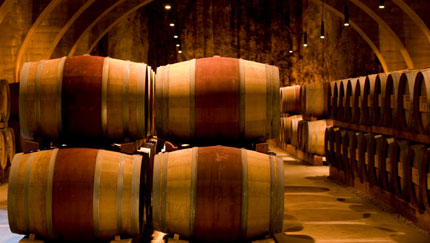 Gerald and Maureen McReynolds became interested in wine while teaching in California at Stanford University. When they returned to Austin, they purchased the land that McReynolds Wine sits on today; however, for years they simply practiced their craft as home winemakers. The put their skills to the test and placed well in several competitions, and in 2000 they began selling their wines commercially. Today, the owners operate a small tasting room, where they enjoy greeting visitors and talking about their wines.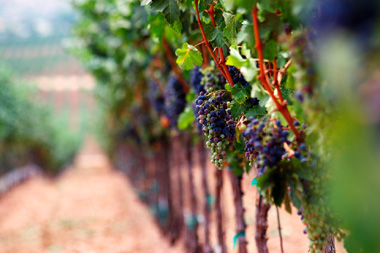 Gary Elliot bought the 20 acres that now make up Driftwood Estate in 1998. The winery now produces 4,500 cases of wine each year and regularly hosts event luncheons. Driftwood's tasting room is open from 10 a.m. until 6 p.m. everyday, with a $5 tasting fee. Guests are invited to bring a picnic lunch to enjoy on the vineyard's 1,100 square foot pavilion, which overlooks the vines.